copains des bois
« TO EDUCATE OUTDOORS IS TO ADDRESS THE BEING IN ALL ITS DIMENSIONS. »
Louis Espinassous
A forest immersion to grow and develop in nature, with a benevolent and stimulating facilitation.
To discover, experiment, move freely, create and play.
"Les Copains des Bois" programme is punctuated by playful, creative activities and free play time. It is inspired by educational approaches such as the Anglo-Saxon "Forest School" and Maria Montessori's approach to children.
More broadly, the activities are part of a dynamic of Environmental Education (EE). Indeed, as Louis Espinassous said, "for children to understand the world and develop their intelligence, make them climb trees and run in the woods".
With "Les Copains des Bois", CasaVerde vzw wants to facilitate a deep connection to nature, to oneself and to others. The aim is to recreate a feeling of belonging to the natural world and to the community, while encouraging the development of the individual and raising awareness of respect for living things.
To blossom and move freely in nature is a source of many benefits, well-being and renewal for everyone. From an educational point of view, it allows the child to :

Develop their motor skills

Invent, imagine and create

Make scientific observations

Conduct sensory experiments

Develop their sense of autonomy and self-discipline

Building immunity, being healthy


Recharge their batteries and cope with hyperstimulation (activities, screens, stress, etc.)

Building a sense of community, developing a spirit of cooperation

Find one's place, one's identity
In all weathers and seasons, to explore, imagine, observe, meet:
Families
Days of rejuvenation and sensory
and creative exploration. In a "forest shower" mode.
Alternating personal time and moments of bonding between parent and child. Discussions on parenthood and the place of the "outdoors" in education.
Children
Forest School
" programme,
weekend days and holiday courses
. 3-10 years old.
To immerse oneself in the forest, observe insects, build huts, develop one's imagination. Group dynamics and free play. 
Multilingual groups and familiarisation camp in FR or NL.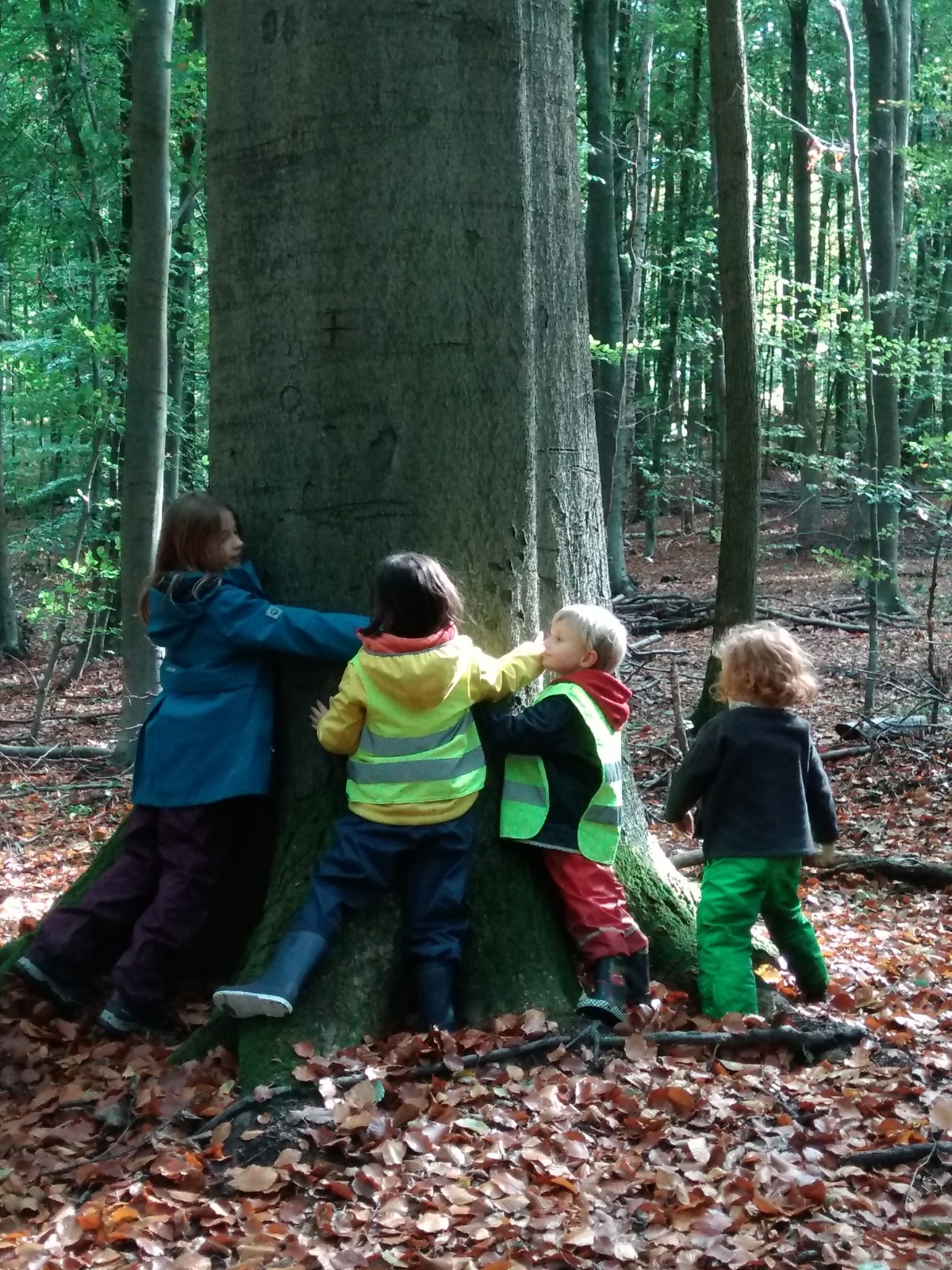 Tailor-made events
You are putting together a group for an educational day, an event or a team building activity. 
Together we will design a tailor-made forest immersion programme. Sensory life, art and nature, seasonal rituals, discovery games.
Birthday Ritual
A great game and ceremony to connect with the cycle of the seasons and the passing of time.
Ritual in the forest for everyone, to mark a life event or to align with the cycle of the seasons.
Tailor-made formula: land-art, mandala, storytelling, picnic.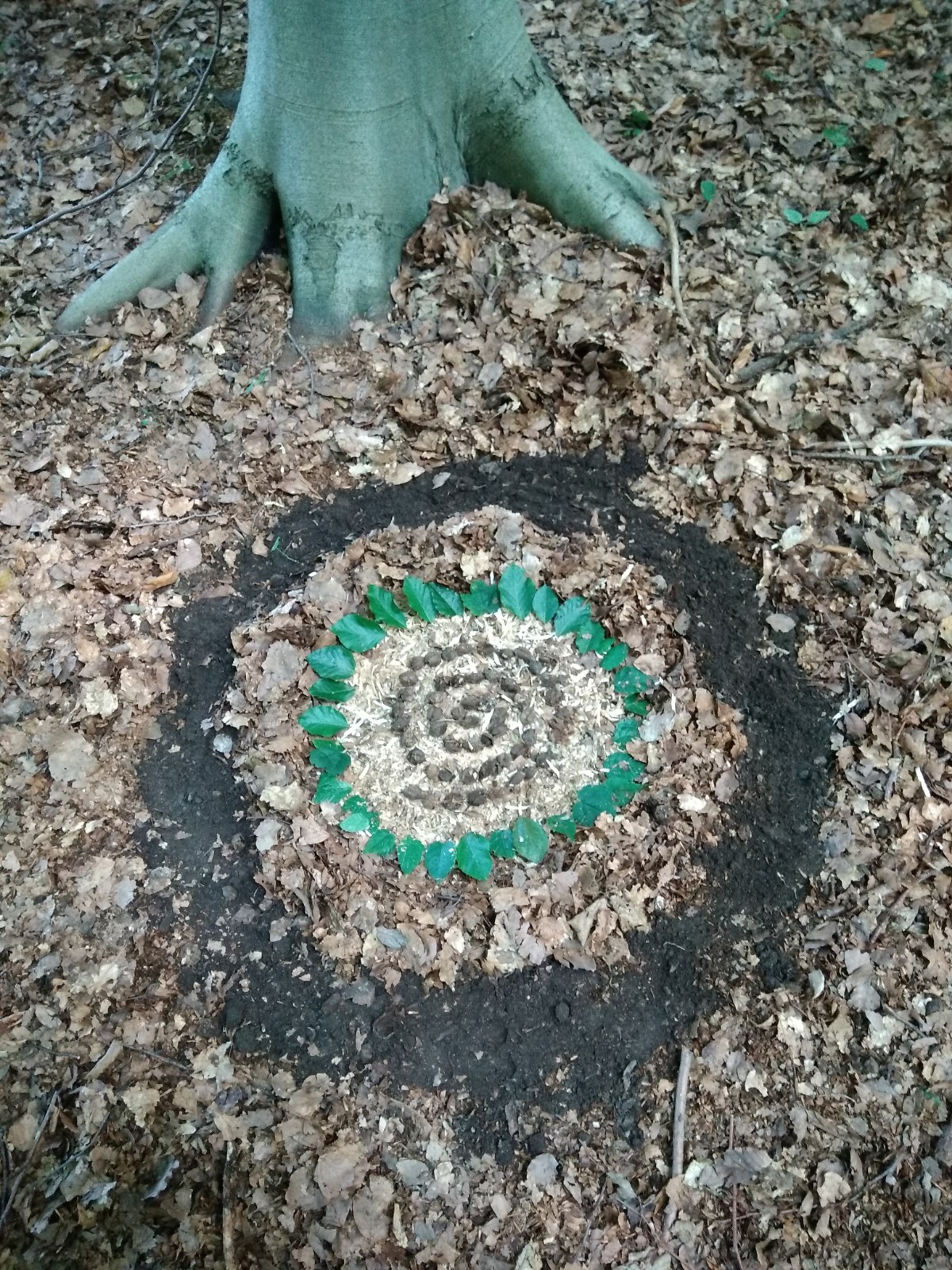 Educational structures
For childcare professionals:
Advice and support to implement more "nature" and "outdoors" in your activities. 
Outings in the forest with your group throughout the seasons.
«WHEN CHILDREN ARE FREE TO MOVE IN NATURE, THEIR STRENGTH IS REVEALED. »
– Maria Montessori
WHAT HAPPENS ON A "COPAINS DES BOIS" DAY?
The activities vary according to the weather, the seasons, the dynamics of the group and the natural environment in which we are.
A typical day includes: a welcome and start-up time, a reminder of the rules of life and safety, a walk, the setting up of a "base camp", a picnic together, and a quiet time. And within this framework, a range of possibilities: sensory stimulation, nature creations, climbing, huts, insect observation, games, courses, mud games, etc.
WHAT IS THE ROLE OF THE ACCOMPANYING ADULT?
The adult is a trained facilitator. He/she provides a secure framework, both emotional (presence, listening to personal needs, help) and material (organisation of the space, shelter, tools). He/she arouses enthusiasm and suggests activities in line with the children's impulses. In addition to the proposed activities, they offer a stimulating and reassuring presence during free play time.
WHERE DO THE ACTIVITIES TAKE PLACE?
The Copains des Bois activities take place mainly in the Forêt de Soignes (Woluwe or Uccle).
It is also possible to meet in a green environment close to your home or your structure.
HOW TO DRESS?
Dress is essential for a successful day in the forest.
What to bring: Trousers and a waterproof jacket (like ski clothes in winter or rain jacket in summer), good shoes and socks, thermal clothes in winter and lighter clothes in summer.
WHAT DO WE DO IN CASE OF BAD WEATHER?
"There is no such thing as bad weather, only bad clothes.
We go out in all seasons and all weathers, carrying a tarpaulin for shelter and a hot drink to share.
In extreme windy conditions, the woods are sometimes closed. In this case, we will decide together on another date or a refund.
MY CHILD DOES NOT SPEAK FRENCH/DUTCH, IS THIS A PROBLEM?
Multilingualism is an integral part of the project of our association. Everything is done to familiarise the child with languages in a playful and spontaneous way. We encourage people to meet and help each other. Our leaders are themselves bilingual (FR-NL-EN) so that everyone feels at ease.
Tailor-made groups can be formed to include the learning of French or Dutch in the dynamics of the days/courses.
WHAT ABOUT TOILETS?
In nature mode. Remember to bring a change of clothes for the younger children. Your child is not comfortable? Take the time to prepare him/her, or even to train with him/her if it is the first time.
IS IT POSSIBLE TO CREATE A TAILOR-MADE GROUP?
Yes, it is. Just contact us. Together we will think about what suits you as a programme or day. For example: for an event, a pedagogical day, a course with a group that knows each other or a focus on a particular language.
I WOULD LIKE TO BE TRAINED IN THE "COPAINS DES BOIS" APPROACH, WHAT CAN I DO?
Training courses for the general public are organised during the year. We also offer tailor-made training and coaching. Contact us to define together a programme that suits you. This can take the form of an educational day for professionals, a conference, or a longer term coaching sessions in the field with your group/class.
More information on "Copains des Bois" training courses here.
I WOULD LIKE TO GO OUT WITH MY GROUP, WHAT SHOULD I DO?
Get in touch, depending on your needs and resources, we will define together a programme of support that suits you. This can take the form of an educational day for professionals, a conference, or a long term facilitation in the field with your group/class.
More info about Copains des Bois coaching here.
« Free play is the way nature has endowed children to teach them that they are not helpless. » 
Peter Gray
In all weathers and seasons, to explore, imagine, observe and meet: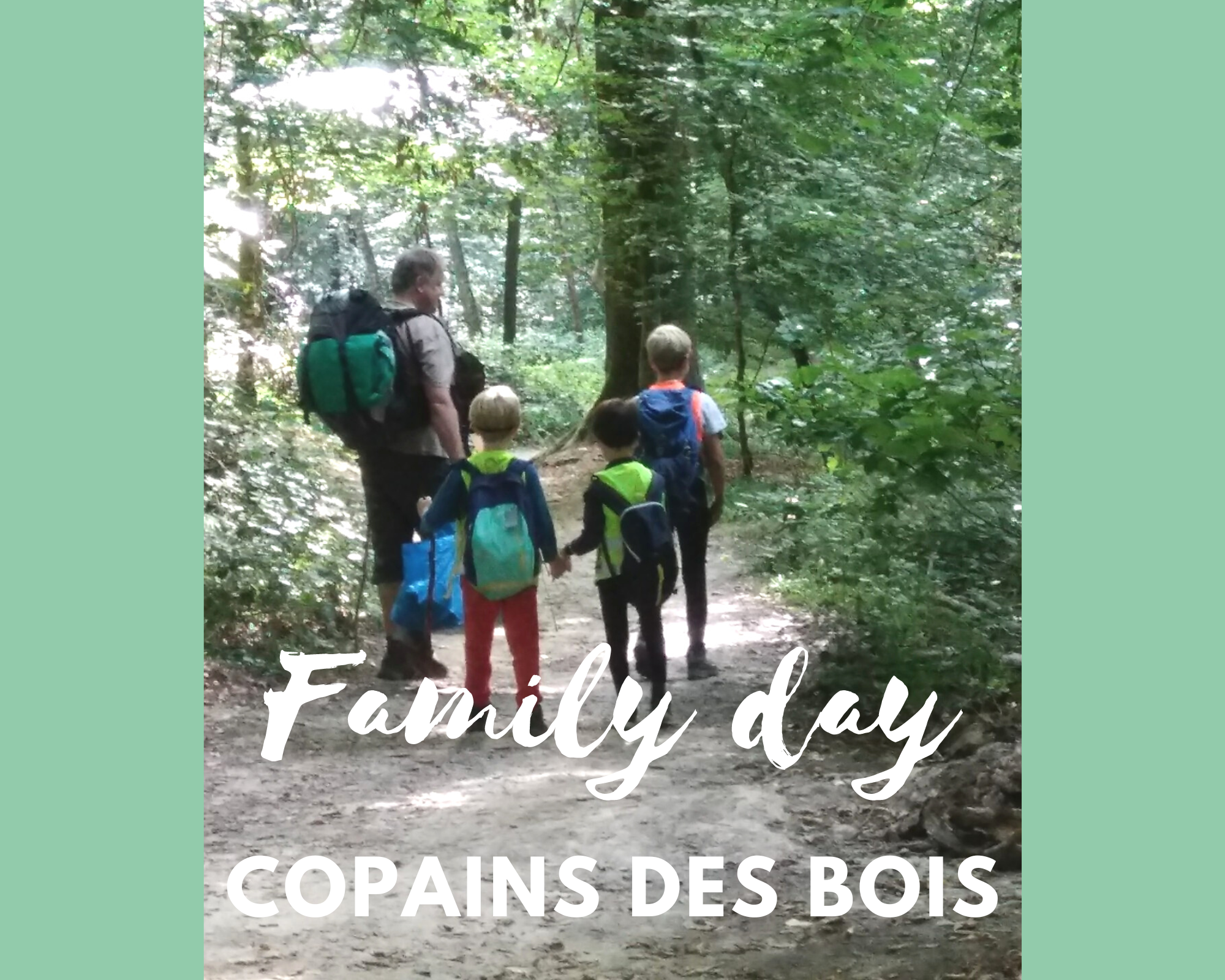 Copains des Bois – Family Day
Forêt de Soignes, Woluwe
3/09, from 10 am to 3 pm
Days of resourcing, sensory and creative exploration. In a "forest shower" mode for the whole family. Alternating personal time and moments of bonding between parent and child. Discussions on parenthood and the place of the "outdoors" in education.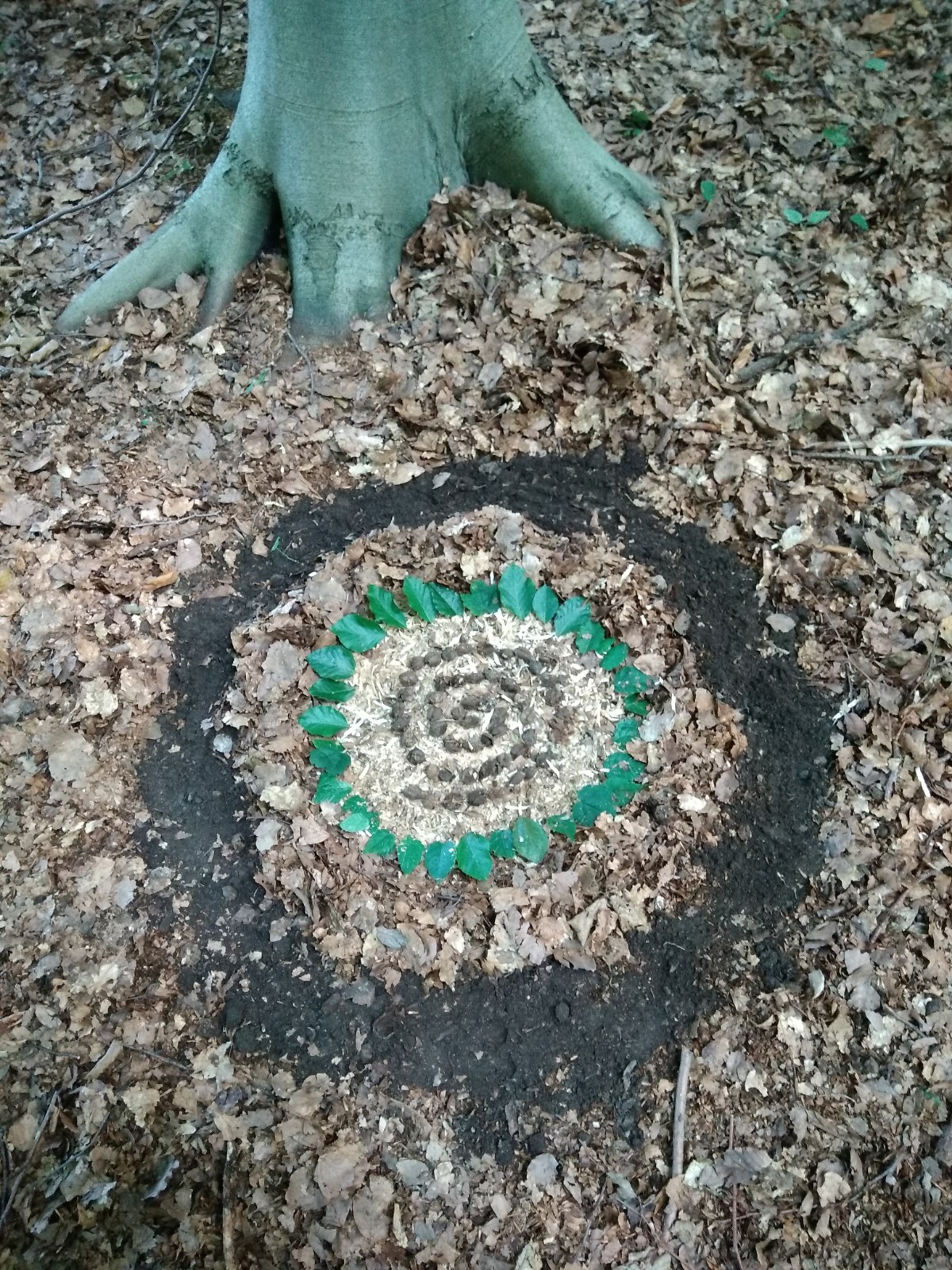 COPAINS DES BOIS – ACADEMY
Training for professional 
Forêt de Soignes, Woluwe
Automn cycle: october – december
Copains des Bois c'est un moment de découverte et de détente au grand air et les enfants reviennent ravis. Ils adorent chipoter, gratter et découvrir ce qu'il y a sous la terre, regarder les insectes et aussi jouer avec des branches d'arbres et se raconter des histoires. Chaque arbre est une occasion de faire de l'escalade et de tester son équilibre. C'est à chaque fois une matinée différente et enrichissante.
Hautement recommandé! Un stage où les enfants peuvent vraiment se salir, apprendre quelque chose de nouveau et en même temps jouer dehors. Magnifique dans sa simplicité.
" J'ai eu le privilège de pouvoir participer à plusieurs journées comme accompagnante bénévole. Ces expériences m'ont profondément inspirée et enrichie et je recommande de tout cœur ces stages d'exception". 
Notre expérience avec Copains des Bois est un magnifique souvenir! Ma fille a participé chaque semaine pendant 3 années. Elle a eu cette chance de pouvoir être en liberté en forêt, par tous les temps et de vivre en communauté avec des vrais amis pour la vie. Avec ce cadre ultra stable et enraciné qu'établit Cécile, c'est sécurisant. Cela permet l'épanouissement de son propre libre arbitre et l'actualisation de l'imaginaire devenu vrai de chaque enfants. Cécile a aussi un trousseau d'outils et de jeux en nature, de construction de soi ou de groupe qu'elle sort dès qu'elle sent le besoin du groupe ou de certains enfants. Il y a un parfait équilibre entre la construction individuelle et en groupe, entre espace personnel et espace partagé.  Chaque enfant rentre enrichi intérieurement, énergisé et serein." 
Cécile a un super contact avec les enfants! Elle a animé l'anniversaire de ma fille et tout s'est déroulé parfaitement; les enfants ont particulièrement apprécié le rituel Montessori et le bricolage. 
Reading
Louis Espinassous "Besoin de nature"
Cécile Struyven interviewée par Sophie Vanden Plas du Festival Out of the Books.