Cécile's passion for the world of childhood and her deep belief that education can change the world. Commitments and work in environmental, media and citizenship education.

Discovery of the work of Maria Montessori. Formation and triggering of the project with the desire to put ideas and theoretical impulses into practice in the field.
Organisation of the first "Le Français par le Jeu" courses and workshops in Flemish Brabant. Start of the "Copains des Bois" programme (forest school, Forêt de Soignes). Addition of  Musicale Initiation Musicale with Marianne.
FOCUS : create stimulating, secure environments that are conducive to spontaneous learning and development. Multilingual environment FR-NL-EN.
Opening of the
"

Paint Play workshop De Schuur

".
Arno Stern's approach reinforces the dynamics of the activities, in which free play, creativity and non-judgement are the ingredients.
After 5 years of activities and approximately 500 children, it is time to surround ourselves with others, to open up the fields: constitution of the CasaVerde non-profit association. A place of welcome, an educational laboratory, outdoor experiences and play for all ages.
Installation of the activities at the Hakunamatata animation farm in Merchtem (10 min from the North ring of Brussels)
OUR EDUCATIONAL OBJECTIVES :
To encourage the development of autonomy and self-confidence.
Stimulate creative and musical exploration.
To offer spaces of connection with nature, spaces of freedom and adventure.
To learn languages in a fun and spontaneous way.
Leader and founding member of the association 
A creative person at heart, Cécile has a diploma in environmental education and is trained in the Montessori approach and Paint Play (creative education).
As a facilitator for children and families, she also trains and accompanies childcare professionals in their efforts to renew and connect with Life. 
To find out more about her work 
Musical animator
Marianne is a pianist, harpist and composer.  A French-Canadian musician with classical training, she does not hesitate to bend the rules.
Marianne loves to surprise her audience and share her passion for music in her workshops. Her unique approach combines academic standards with ear training and oral tradition.
In order to complete the team, we are looking for facilitators who are passionate about working with children,
in tune with our values
and willing to share their talents.
We are also looking for volunteers to support our activities on a regular or occasional basis.
Our association attaches particular importance to providing stimulating and safe environments.
Our activities take place in an educational environment where the link with nature is a priority. 
We meet in:

in the forest :
mainly in the Forêt de Soignes (Brussels)

at the Hakunamatata animation farm (Merchtem, Flemish Brabant)
SUPPORT US
We welcome your support in the development of our project to serve the Living in Education.
VOLUNTEERING
For the search for funding, for communication, for the maintenance of the place, to support the animation, …
Let's make our dreams for children a reality!
donation
Your financial donations will be used for the development of the spaces within the animation farm (room, cabin, trailer, sanitary facilities, kitchen) and for the development of educational material.
Donations should be made to the account of Asbl CasaVerde: BE94103081222414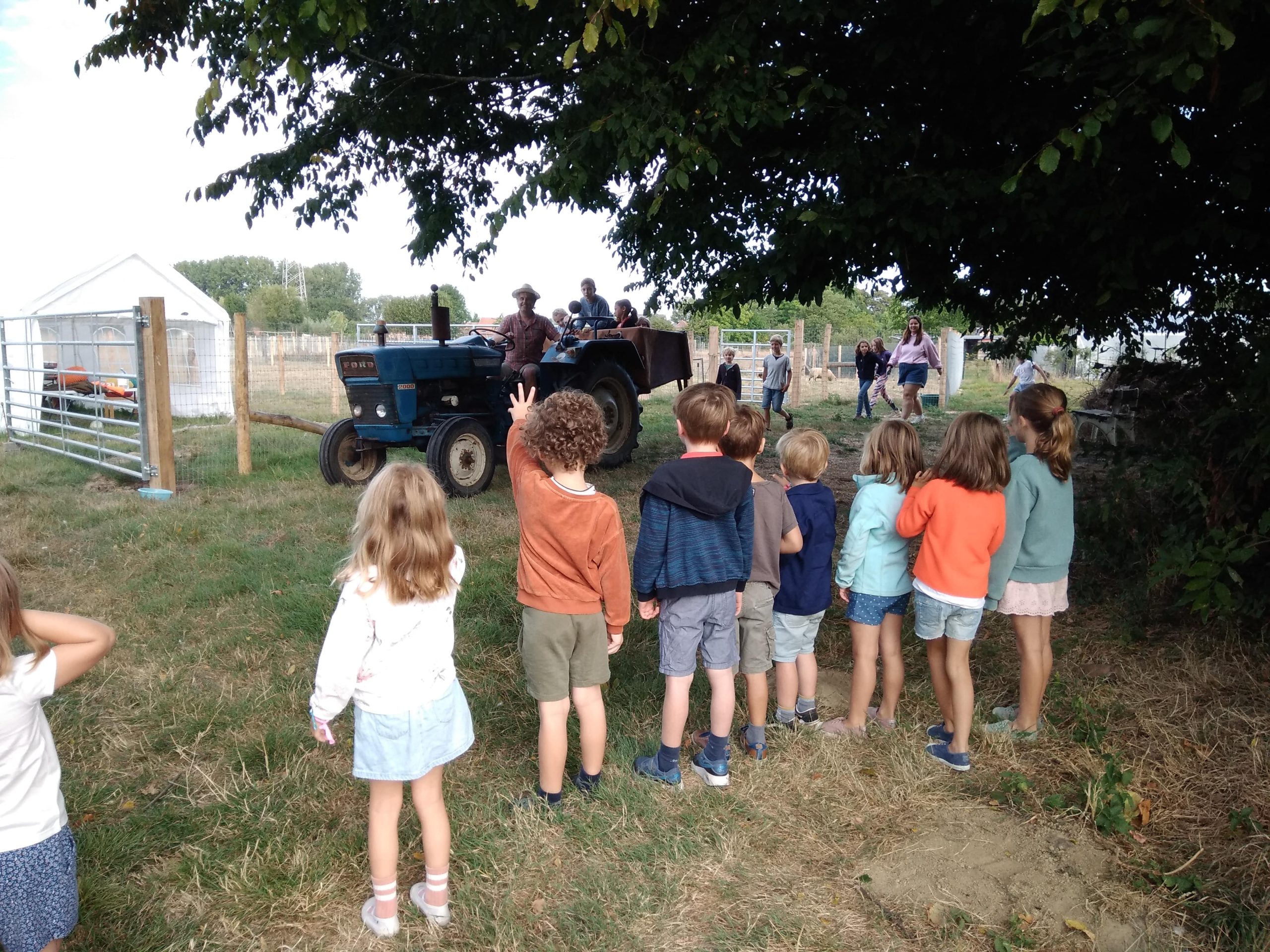 Our inspirations
Marie Montessori
Louis Espinassous
Lucie Sauve (University of Quebec in Montreal)
Arno Stern
Andre Stern
Catherine Gueguen